Brain Supplement: Try Steady Focus for Energy, Focus and Clarity!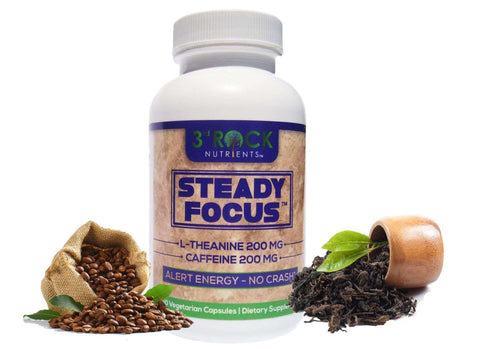 Brain Supplement, Steady Focus, was developed using only natural ingredients that have been researched using Human Clinical Trials. Trials that outline the effective dose needed to deliver the desired outcome. If you adhere to the prescribed dosage, you can expect Steady Focus to do what it promises... Give you alertness, Energy, Focus and Clarity. In Clinical Studies, a combination of L-Theanine with Caffeine (200mg each) is noted to be synergistic in promoting cognition and attention. 100% Money Back Guarantee - If Steady Focus Doesn't Work For You, Just Return It For A Full Refund. Click The Add To Cart Button Now To Start Living Your Life With Revived Energy, Focus and Clarity!
The statements made on this website have not been evaluated by the FDA (U.S. Food & Drug Administration).